The lovely people over at
2threads
have sent me a nice email asking me if I'll answer a couple of fashion/time related questions for them, for a chance to win a
Storm London
watch.
So here goes (I hope I didn't go overboard...):
1. The time you felt most inspired by fashion - your most inspiring fashion moment?
My most inspiring fashion moment was discovering the vast, worldwide phenomenon we call fashion blogging.
Last December, me and my best friend
Em
, both discovered lookbook.nu and fell in love with all of the snapshots of people's daily outfits and amazing streetstyle. Through this, I found a link to an Australian "fashion blog" called
Le Flassh
, and I actually remember spending two hours scrolling through reading Dajana's posts, mesmerised.
From then on, I started my own fashion blog and was inspired to share with others not only my own fashion finds, fixes and faux pas but also my inspirations and the many wonderful things happening within the fashion universe. It was a sort of epiphany to me – not only did I enjoy putting on clothes and shopping and taking photos, I wanted to DO something amazing with this. Fashion has become a huge part of my life, not quite as much as breathing but close to it. I can't quite explain it, but somehow there is nothing like watching a piece of cloth being cut up and sewn; it becomes something magical that takes my breath away.
2. The time you were proudest of your outfit or style?
Oh gosh, this is difficult; I've had so many style "break through" moments and outifts that I've loved so much I did not want to take them off! Just recently I can think of my friend Tom's 18th birthday party. He is a guitarist and all his guy friends are like rock stars; I wanted to impress!
I decided I'd wear a band tee, but didn't know how to dress it up. In the end, I chose my sick puppies tshirt and my combination of sequin biker jacket, leather-look skirt and Alexander McQueen scarf topped off with black brogues completely made for a killer outfit.
I rocked up to the party wearing smudged eyeliner and felt awesome ALL night. It's moments in time like these that remind me why I want to work with fashion! :)
Sorry about the shitty picture - there are some from the party but I don't have any...
3. The time in fashion you'd most like to return to is...
Oh my god.
Jean jackets. Ripped jeans. Lycra. Bike shorts. Tight, tight jeans. Agressive shoulder pads. Mohawks. Glitter. Overblown graphics. Splatter prints. Neon colours. Crop tops. Aviators. Leggings. Long tees. Hi-tio sneakers. Mini-skirts. Scrunched up leg warmers. Off shoulder sweaters. Big hair. Safety pins. Rubik's cubes.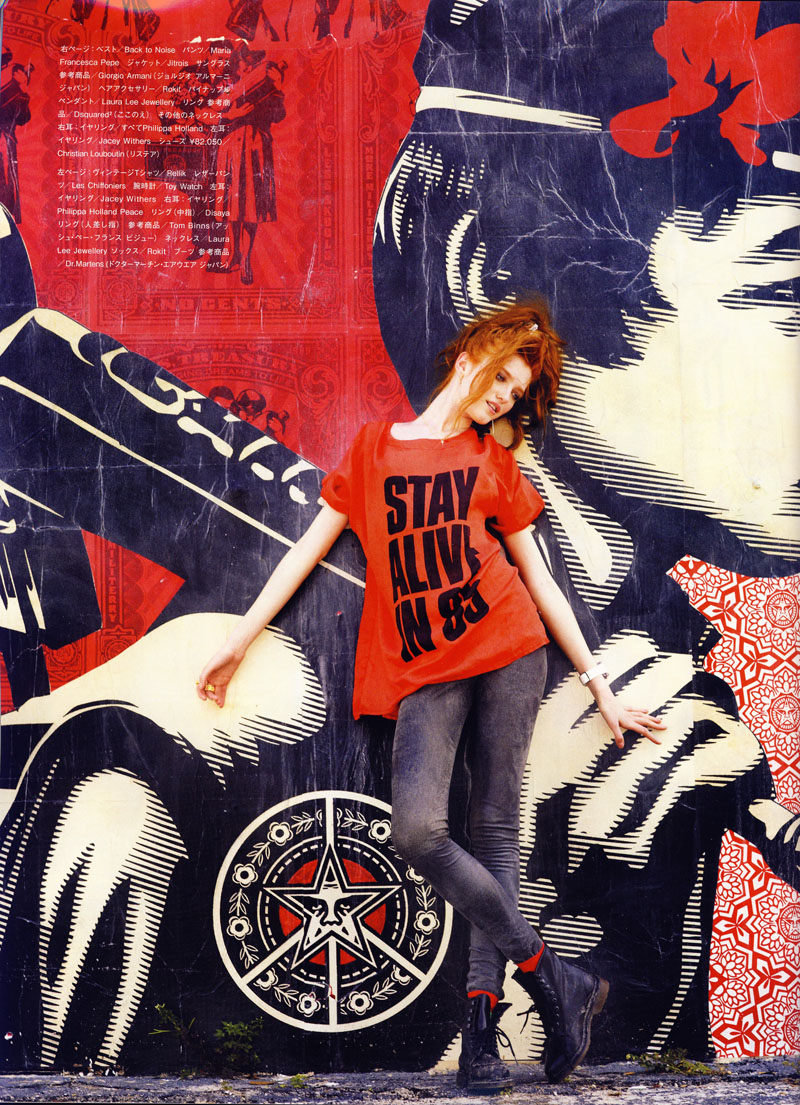 I'll give you one guess as to what era I'm referring to...
Just think Flash Dance, or Back To The Future! 1980s. Owh yeah!!
I love the whole 80s daggy, sporty wear and I'd have loved to live in a time when neon leggings, tacky jewellery and crop tops were considered "cool". Call me a loser but that's my idea of a fun time! I love dressing up in 80s gear from my mother's closet; I'd probably get sick of it, but hey, just going back to experience the whole authentic 80s experience would be gold.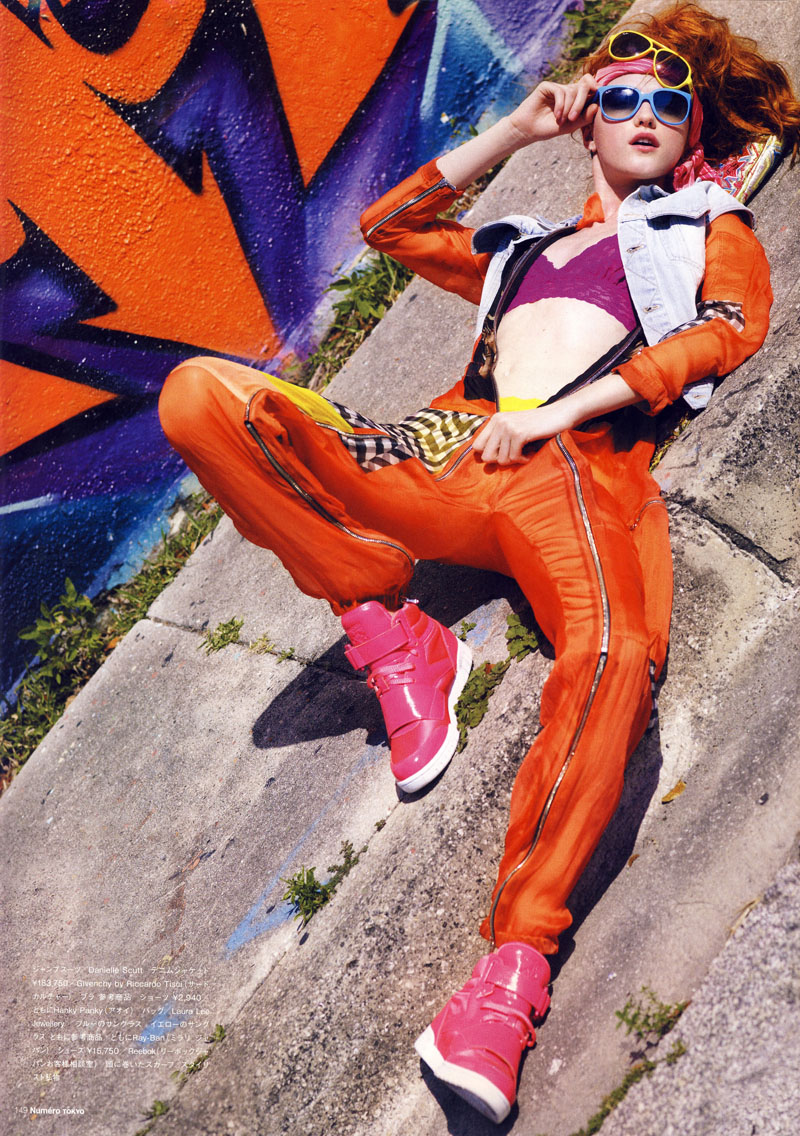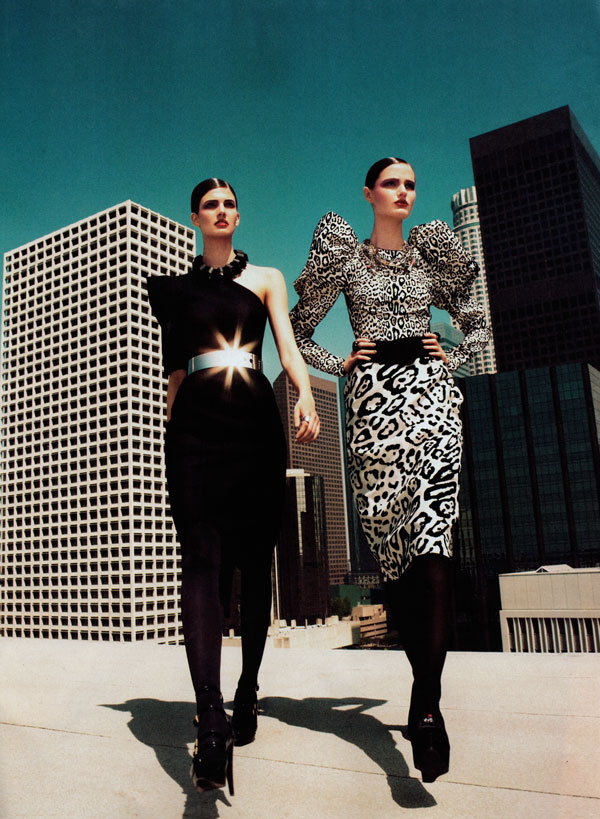 Thanks to Storm Watches for offering the awesome prize! Check out
stormwatches.com.au
- there are some gorgeous watches in the collection!
xStace
PS. Giveaway + a review actually almost ready! Sorry for the wait ;)
Pics from: leflassh, oneteaspoon, ebay, my camera, birdmotel, fasiongonerogue