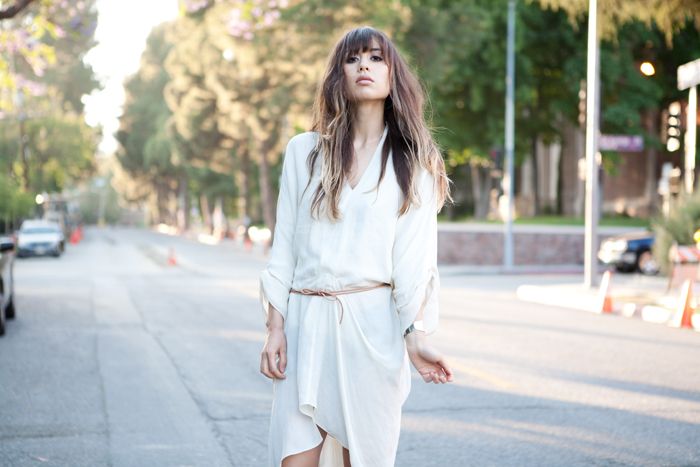 Summer is here; days are growing long while nights grow tantalisingly shorter. I'm thinking lazy cocktails on balconies and late night beach rendezvous need some appropriate attire. Presenting...*drumroll*...the LWD aka Little White Dress. Yes! White isperhaps a little trickier to pull off than the black that is our usual go to. Yet when done right, it's classy, confident and will effortlessly take you from the beach to the bar!!

Here are my recent white dress purchases:




L to R: MINKPINK (eBay) criss-cross dress, thrifted floral netted dress, Wish (eBay) crochet dress.

Can't wait to get some good wear into these babies in the warmer days ahead!! I wore the one in the middle to the Suzuki Night Market with Em and Miriam last Wednesday, might put up some pics for the next post :)

---

Oh and has everyone (in Australia I guess) voted for their fave songs in the Triple J hottest 100?? If not, get on it HERE.
I myself have voted, here is my various selections:

Lonely Boy - The Black Keys
Under Cover of Darkness - The Strokes
Velociraptor! - Kasabian
L.I.F.E.G.O.E.S.O.N - Noah and the Whale
Video Games - Lana Del Ray
Two Way Street - Kimbra
Dead-Beat - King Gizzard and the Lizard Wizard
Mermaids - Jinja Safari
Library Pictures- Arctic Monkeys
Part Time Believer - Boy & Bear

---

All this music is making me want to go to a music festival. Really wanted to go to Pyramid over New Year's but instead I'll be in Hepburn Springs with the fam, which I hope will be good! I don't get to spend a lot of time with them these days, this is a rare opportunity where all of us have time off work :)

What's everyone else doing for NYE? Anyone going to any music festivals so I can stalk your photos and such?

Stace x
For image sources click on the image :)